Flying in Africa
Do you dream of flying yourselves in Africa over the Victoria Falls, spotting elephants below you, learning how to approach and land on unpaved bush airstrips or on private roads and experiencing the real African wildlife adventure? Join us by either flying yourself or joining one of our group self-piloting safari trips that we support.
We would like to help you succeed in preparing for your next trip by assisting you in finding the most interesting flying route, passing special places and airfields we know of and by sharing our experience with you. Flying in Africa is not difficult, but there are a few specifics to be aware of. You will need to get overland- and landing clearance permits for most places except flying through South Africa itself. Our flight plan app can help here as well as it is optimized for the correct distribution of flight plans to ATC in Africa. We offer flight following via satellite and work closely with tour operators specialized in self-fly safaris. Contact us if you have any plans.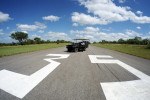 You might want to fly your own aircraft through all of Africa or prefer to rent a plane in South Africa and fly around from there. Some want to venture out mostly on their own, while others prefer to join a group of like-minded aviation enthusiasts to share the experience with and make some new friends along the way. Non-flying partners and friends are welcome as well of course on our organised trips. If you prefer, we can arrange for a safety-pilot to fly along with you.

Self-Piloting Safari
Experience flying the African continent yourselves. Book a commercial flight into Johannesburg. From there, our staff will assist you and get you ready to fly a rented aircraft through South Africa and its surrounding countries such as Zimbabwe, Botswana or Namibia. Fly to the Victoria Falls, land on bush airstrips in the greater Kruger area or fly to countries like Botswana or Zimbabwe to experience the real Africa, its culture, cities, nature, wildlife, and people.
AeroPlus takes care of all the necessary paperwork for you and provides support in getting you your South African (SA) pilot license with the least amount of hassle. Assuming you have an EASA or FAA pilot license, the process is easy and involves mainly a lot of paperwork, some theory for you to study at home (South African Air Law) and a checkout flight with a local South African flying instructor the moment you arrive in South Africa. You will have to sit one theory exam (Air Law). All of the paperwork can be arranged beforehand. Your SA pilot license will have been issued already by the SA CAA to us and the license will be awaiting you when you arrive in South Africa, but can only be handed out by the local flying instructor after you complete the check ride and that one theory exam. Plan two days of your trip to get this sorted out before setting off on your flying trip. We will make sure you are aware of the specifics of flying in Africa. In case you are not a pilot or if your license/medical expired or you don't want to go through the hassle of getting a validated SA pilot license, then we can also offer you a safety pilot to fly along with you in the aircraft.
During the trip planning phase we will:
support you with ideas of places to go,
give tips on where it is ideal or fun to land,
give you hints on what to see along the way,
tell you where and how to get fuel
inform you on how to prepare your routes
explain how to file flight plans the proper way.
While you are flying around, we can follow along through our satellite flight following service. We have been to a lot of places in Africa and would love to share our experience with you.
Join our next Self-fly Safari Trip
Our next
Ultimate Self-fly Safari Trips
will take place:
March 2018
and
June 2018
.
You book your own commercial flight into Johannesburg to arrive on the 8th of June 2018. We will arrange a pick up from O.R. Tambo International Airport (JNB) near Johannesburg to take you to our favourite urban safari lodge in the Johannesburg/Pretoria area where we will have our initial get-together with the whole group and before we depart early morning on Monday the 11st of June to our first destination on the trip in Swaziland.
For the trip in March, you can fly straight into Cape Town to arrive there on the 9th of March 2018.
Our staff will assist the pilots in the group in getting their South African (SA) pilot license and to pick up the rental aircraft. It is a license validated against either your EASA or FAA pilot license. All of the paperwork will have been arranged ahead of time before you arrive in Africa. We will even have your SA PPL license ready for you to be handed out after you complete a check ride in the aircraft you will be flying in through Africa and a simple Air Law paper exam. Alternatively, we can arrange for a safety pilot to come along with you on the trip, so you don't have to get your pilot license validated. Non-pilots can visit downtown Johannesburg and Soweto or relax in the hotel, while the pilots in the group will be busy getting their SA pilot license sorted out.
Then you are off to fly around Africa in either a rented Cessna 172/182/206 or another aircraft you prefer to fly and which we can find for you. Once you are off, you fly a route during the day and then meet up with the rest of the group at the end of the day around the fireplace or for dinner to share the experiences.
Flying in Africa, you will visit some lodges that have their own paved or unpaved airstrips. You do not need any special pilot skills to fly to these airfields.
Operational Support and Ferry Flights
From our operational office in South Africa, we will fully support all your flights through Africa.
We can plan all your flights and routes with or for you and can take care of the needed overflight- and landing permissions and reserve the needed AVGAS/Jet-A1 fuel for you at airports along the way. While you fly to your next destination, we will double check that the handlers or airport staff at your destination are ready for you. It doesn't matter if you are flying professionally to ferry aircraft to remote destinations or if you want to see some of Africa while you fly for fun. Tell us what you are looking for and we will provide the support. Contact us if you need a ferry or safety pilot.
More Pictures of Flying through Africa
Check out the picture albums with some of the latest flying pictures of trips through Africa.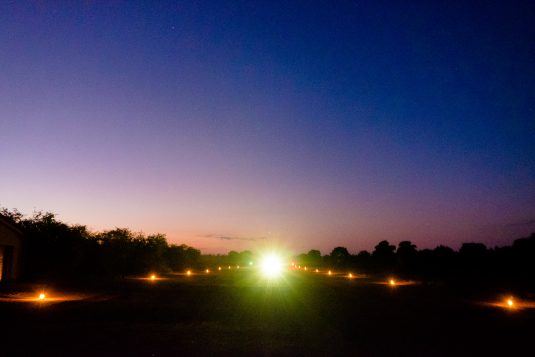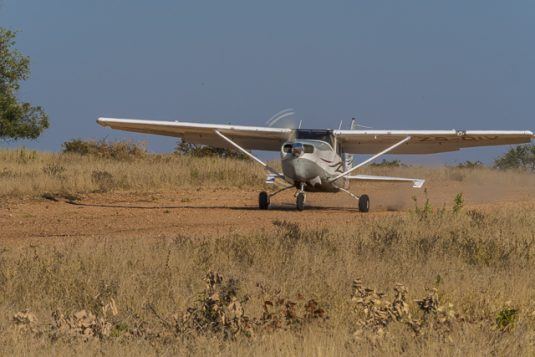 ---